Revolutionizing and Changing People's Lives for the Better with Nano
March 26, 2019 · Yi Qian · Success Stories · Everything SVG · Compressing SVG
Brusnika is one of the largest housing developers in Russia, building and selling over 5,000 apartments for Russian families annually. They redefined how low cost housing should look like, by introducing architectural and urban innovations that used to be found only in elite housing projects in central Moscow.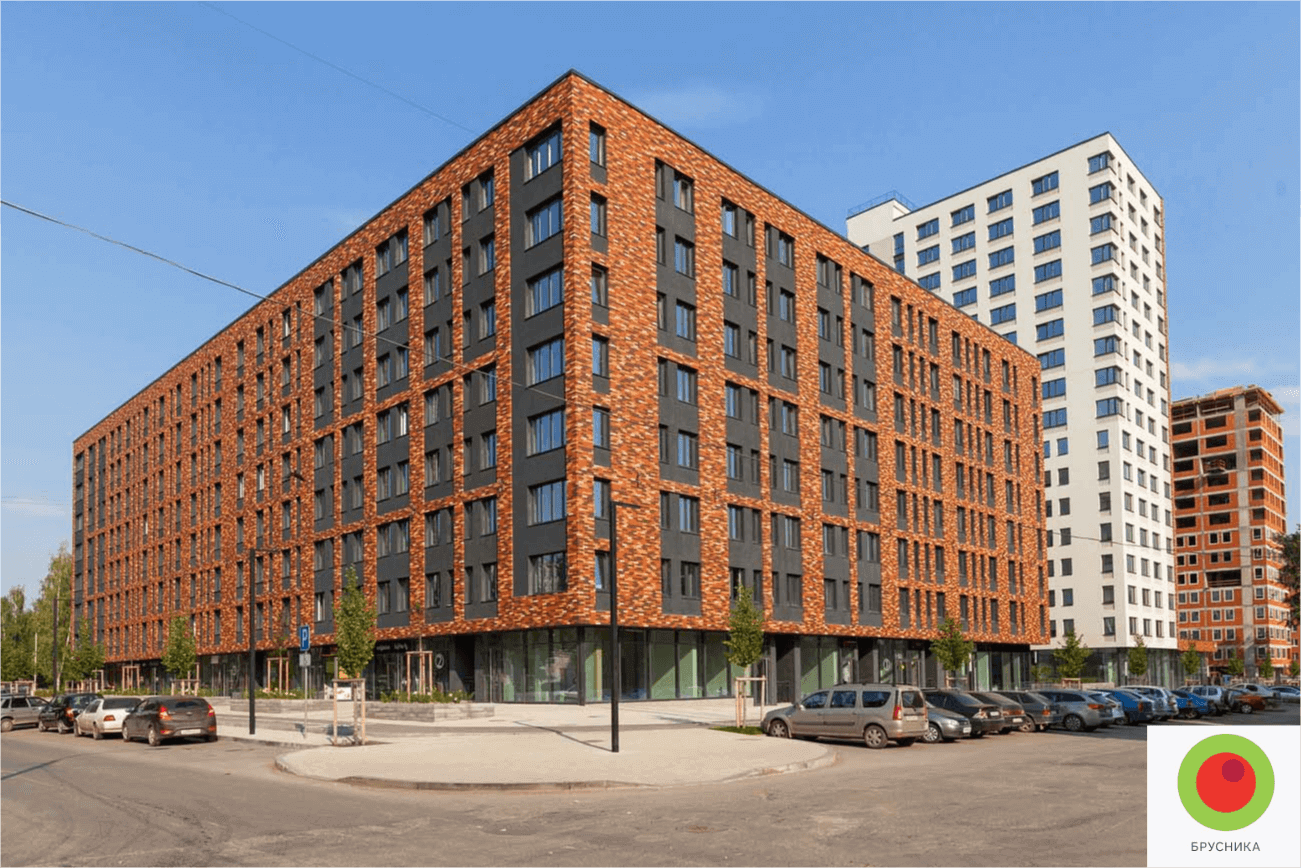 The team embarks on a journey of changing people's lives for the better by offering quality accommodation at affordable pricing. By prioritizing on quality, the rest - innovations and reliability falls into place.
Staying lean while upholding quality, Brusnika transforms the way houses are sold conventionally by showcasing houses and floor plans on their website, to give their prospects a better idea of the houses before purchasing.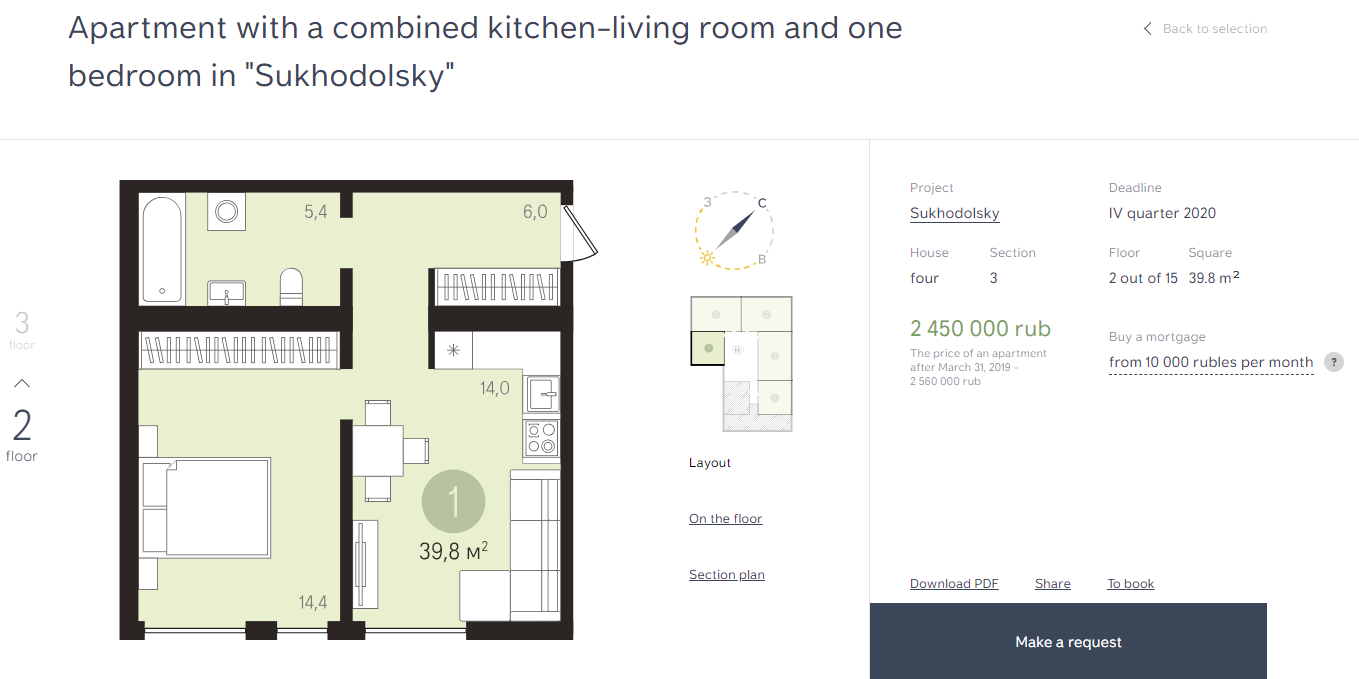 The team is committed to putting in extra effort in hopes of providing their customers simplicity and reliability of purchase.
Putting up Floor plan images on website was not a simple task, considering the floor plans are produced in Autodesk's DWG format alongside with its enormous file size. Yakovlev, BIM manager at Brusnika and his team started to look around in search of a better way to display their floor plans without a loss in quality while keeping the file size minimal. They read up and explored using PDF, JPG, PNG and finally settled down with SVG.
We decided to go with SVG instead of the rest because of a simple reason - it looks beautiful on screen, even after zooming into the floor plan. Plus it's easier to use SVG on websites, and manipulating them.

YakovlevBrusnika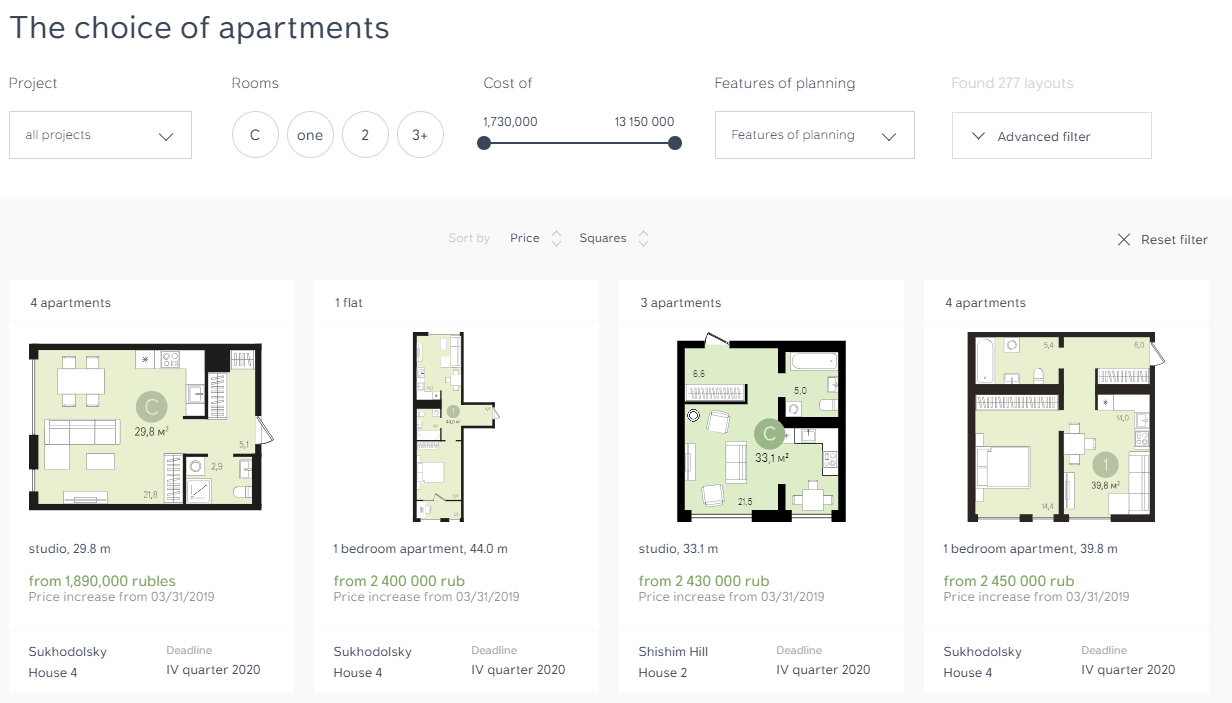 But there's another problem using SVG - the file size. Converting from a DWG to SVG, the SVG ends up in 1.2MB file size. If multiplied by the number of floor plans required in a project - usually 200 of them, that would be 240MB of image assets on their website.
That's not all, double or triple that up with the amount of ongoing projects, the entire website would incur a very high server cost.
Yakovlev started searching around for a good SVG compressor tool and tried a couple of them, all bringing him unsatisfactory results.
I tried many online compressors, even compressor in Inkscape, but only Nano gave us the best results without quality loss.

YakovlevBrusnika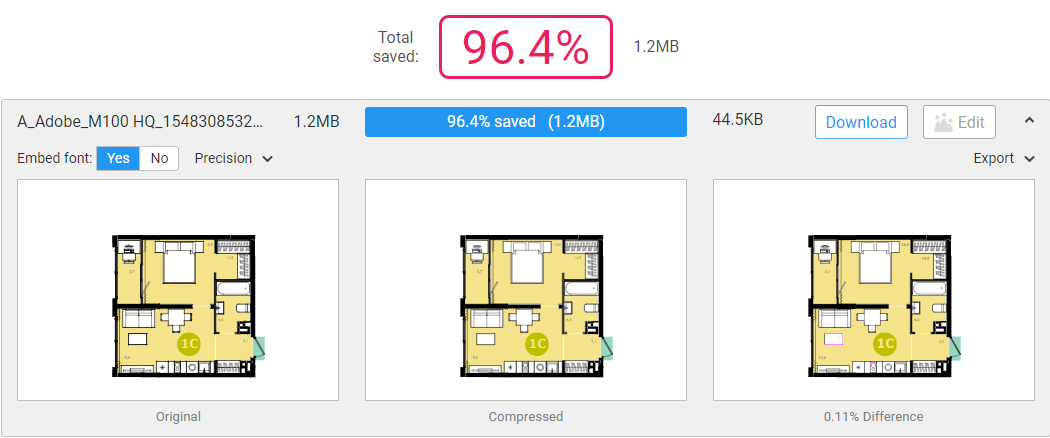 After Nano's compression, now a floor plan in SVG is only 45KB, as compared to 1.2MB before, saving him up to 96% of file size. A project with 200 SVGs will now total up in 9MB of file size after compression, instead of 240MB originally.
Now Yakovlev can showcase all the floor plans in SVG without worrying about the enormous file size that would increase their server and bandwidth costs, meanwhile keeping the company's core value - Quality in check.
Brusnika is creating buildings for life and what's even better than allowing people to see their future living space in a clear and beautiful manner?
It showcases the team's attention to details - after minor details like website's image quality is well taken care of, only can they expect people to entrust them with the quality of their living place.
Nano is proud to help the team living up to its values, realizing our mission to make using SVG images as easy as any other format.
Yi Qian
CXO at Capital Electra X/ Vecta.io. Solving problems by connecting dots between brains, over a cup of coffee.